Anti-epileptic Medication Keppra
Keppra is an anti- epileptic medication. It is also known as anticonvulsant drug. The generic name of Keppra is levetiracetam.
This drug is used to treat epilepsy in adults as well as children.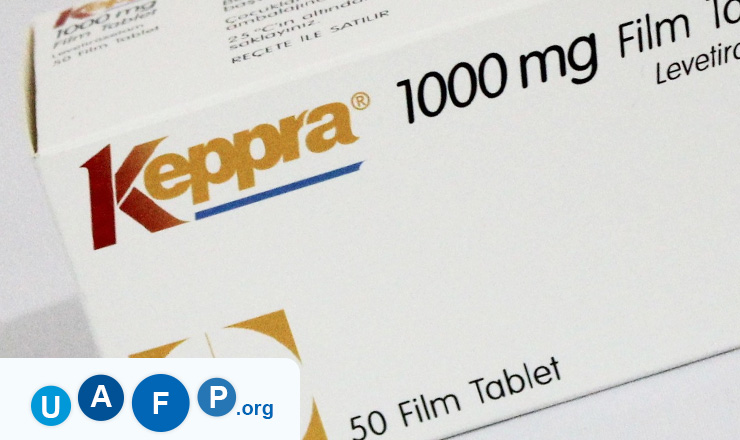 Uses of Keppra
This drug is used for:
It is used as an adjunctive therapy for the treatment of partial onset seizures that occur in adults as well as in children who are 1 month of age or older and have epilepsy.
It is also used for the treatment of tonic- clonic seizures in children (who are up to 6 years of age) as well as adults.
It is also used in the treatment of myoclonic seizures in children (who are up to 12 years of age) as well as adults.
Side- effects of Keppra
The side- effects of Keppra can be categorized as serious side- effects and mild and common side- effects.
The serious side- effects of this anti- epileptic drug include:
Allergic reaction to Keppra manifesting as hives, difficulty in breathing and swelling on lips, tongue, throat and face. It needs emergency medical attention.
Mood or behavioural changes, anxiety, depression, panic attacks, feeling agitated, irritable, hostile, physically or mentally hyperactive, trouble in sleeping and increased suicidal tendency or thought of hurting self
Unusual mood swings or changes in behaviour like being talkative or irritable or unusual risk taking behaviour
Extreme drowsiness
Feeling tired or weak
Hallucination, confusion, loss of coordination or balance
Problems in movement or walking properly
Easy bruising
Severe numbness or tingling sensations
Pain
Muscle weakness
Skin reaction manifesting as fever, swelling on tongue or face, sore throat, burning in the eyes, pain on skin, followed by the occurrence of purple or red colored skin rashes spreading on the face as well as upper body causing blistering as well as peeling
Signs of infection like swollen gums, fever, painful sores in mouth, pain in swallowing, flu or cold symptoms, trouble in breathing, cough
The mild and common side- effects of Keppra include:
Weakness
Drowsiness
Dizziness
Feeling tired
Feeling irritated or aggressive
Infection
Loss of appetite
Stuffy nose
Pregnancy and Breastfeeding
Several tests have been carried out to determine the effect of Keppra on animals, but there is no well- controlled or adequate study of this drug on pregnant woman. In the animals, the off springs showed the signs of developmental toxicity (such as teratogenic effects). But, the effects are still unknown in human off- springs.
But, to be on the safer side, the pregnant women should always avoid the use of this drug. They should take the drug only when the positive effects overweigh the danger that can be caused to the mother and the fetus by this drug.
A breastfeeding lady should not take this anti- epileptic medication. Either she should discontinue the use of this drug or breastfeeding as this drug is passed into human milk.
Health Information Articles