Calcium And Vitamin D Supplements Do Not Help In Lowering Risk Of Bone Fracture
A new research says that calcium and vitamin D supplements do not decreases the susceptibility of hip or any other bone fracture in older adults taking these supplements.
The research involved the study of data from thirty three previous trials with 51,000 people who were 50 years or older. The research says that there no difference in susceptibility of fracture between people who did not receive treatment, placebo or any dummy pill, or calcium or vitamin D supplements alone or in combination.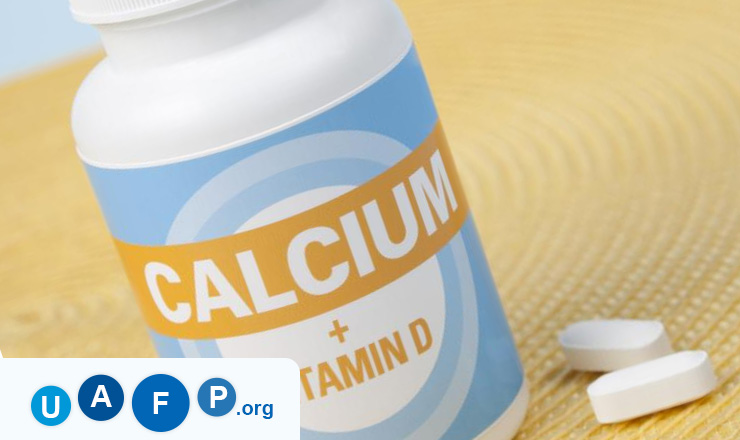 Dr. Jia-Guo Zhao who is the lead study author, a researcher from the department of orthopaedic surgery, Tianjin Hospital, China says suggests that we must stop taking these supplements.
Vitamin D encourages the use of calcium by the body to contribute to better bone health. This is the reason why older adults are given the supplement in the daily dose of 600 IU or 800 IU post the age of 80.
Dr. Zhao recommends a change in the guidelines. According to him changes in lifestyle, taking a good diet, exercising and getting vitamin D through sunshine are better options than taking supplements.
The level of Vitamin D can be enhanced by spending time outside. Older adults can indulge in exercising to maintain balance and coordination and maintain healthy weight to keep away the risk of fractures.
Taking vitamin D in doses of thousand IU or higher than that lead to several side effects. The side-effects are worse if the supplements are taken with calcium. High doses of vitamin D are linked to susceptibility to fall, fracture, certain type of cancers, kidney stones as well as premature death.
The current study involves the examination of data from clinical trials by assigning some people to take the calcium and vitamin D supplements, alone or in combination. Some individuals were assigned to receive placebo while some were given no treatment.
The trials evaluated the risk of spinal fractures, hip fractures as well as other kinds of broken bones.
There was no association between vitamin D, calcium and risk of fracture in men and women irrespective of supplement dose or history of fractures.
The only limitation in the study was that some of the trials did not cover pre-treatment measurements of the level of Vitamin D in blood. This might have led to interference in how much supplements impacted the fracture risk. Several trails were also low quality experiments.
Dr. Kurt Kennel, endocrinologist and metabolism and nutrition expert at Mayo Clinic, Rochester, Minnesota says that severe deficiency of vitamin D and calcium leads to loss of bone density. This leads to increased susceptibility to fracture. People who suffer from this issue are too sick to be taken into the clinical trial.
Women who have hit the menopause and older men must not take equate vitamin D and calcium supplements with treatment to lower the susceptibility to osteoporotic fractures. Osteoporosis is natural loss of bone density that occurs with age. It is accelerated by menopause.
Vitamin D and calcium can be taken in diet. Dietary calcium is the best way to get adequate calcium.
If you are taking supplement, you must ask your doctor before stopping them.