Heart Strokes Among Men
Heart stroke is a set of events as a result of prolonged heart disease. Among men, it's the leading cause of death in the US, with 1 in every 4 males dying due to a heart stroke. Statistically, 8.5% of white men, 7.9% of blacks and 6.3% Hispanics suffer from heart diseases. Sadly, 70% to 90% of sudden heart strokes occur in men.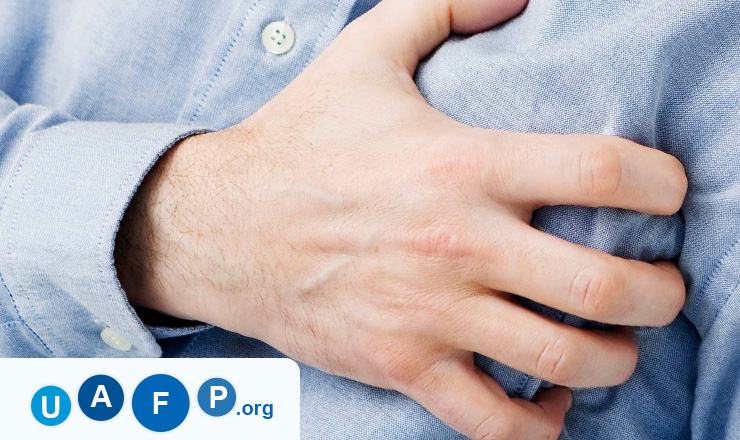 Almost half of men who died of a heart stroke showed very few symptoms. This is an astonishing fact since heart diseases have their own unique set of signs. If your lifestyle and eating habits give you a doubt that you might suffer a similar heart stroke, then its best to visit a cardiologist.
What are heart diseases that result in a stroke?
Heart diseases are disorders of the heart that affect its normal functioning. There are several heart diseases like pulmonary disease, Angina and Coronary heart disease that affect one or more areas of the heart. In most cases, the valves get damaged or the capillaries get fat deposits that lead to a stroke.
A stroke is usually life threatening with the individual losing consciousness within seconds of the event.
What causes a heart stroke?
A heart stroke is the result of a heart disease. Heart diseases in turn are caused by several lifestyle factors:
Unhealthy or poor diet.
Lack of quality exercise.
Lack of cardiac awareness.
Insufficient cardiac workouts.
Several other such disorders like diabetes that cause heart diseases.
Weak heart muscles.
Damage to capillaries and blood vessels.
Fat and calcium deposits that block normal blood flow.
Excessive alcohol consumption.
What are the signs of a heart stroke?
There are several symptoms to look out for:
Sudden numbness or weakness on the face, arm or leg, especially on one side of the leg.
Confusion, trouble speaking or understanding.
Sudden trouble walking or coordination.
Sudden severe headache with no cause.
How are heart strokes diagnosed?
Heart strokes are diagnosed in the same manner as it's done with heart disease. The most common diagnostics are:
Electrocardiogram that records heart rate and rhythm.
Blood tests.
Imaging techniques like echocardiography.
Cardiac catheterization.
How are strokes treated?
If one suffers from a heart stroke, it means that individual is suffering from some form of a heart disease. Heart stroke is only a symptom of a disease. Generally, a heart stroke is treated through drugs and surgical techniques. Drugs to treat a heart attack can be:
Aspirin to prevent blood clotting.
Thrombotic therapy to dissolve any blood clots.
Several other such antiplatelet.
There are also operations like heart surgery, angioplasty and bypass surgery that are applied.
How to prevent a heart stroke?
Be wary of any symptom listed above.
Call 911 immediately if sudden symptoms are observed.
Revise what you eat and how you eat.
Overhaul your lifestyle, workout more and do cardio exercises.
Maintain an overall healthy outlook.
Health Information Articles