How To Get Rid Of Chafing Naturally!
The uncomfortable medical condition when the skin rubs repeatedly against clothing or skin resulting in the region to become irritated, painful and red. This is called chafing and this worsens with continuous sweat and extra body weight. Heat, excessive pressure, excessive cold, and dryness and humidity increase the friction.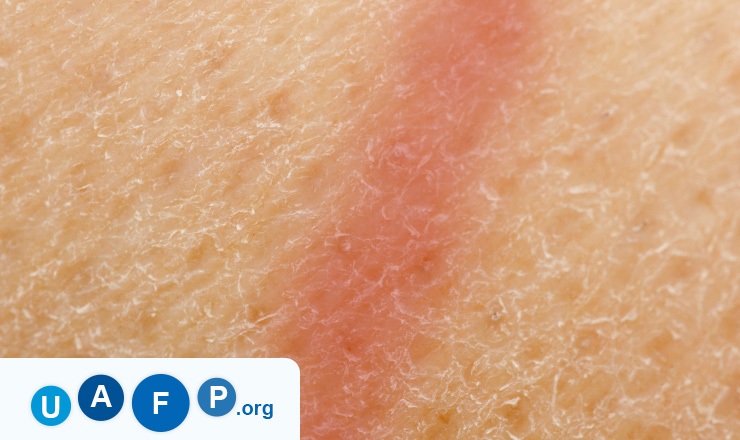 The sore patches, pain, rashes, burning sensations and red marks are the major signs of chafing and will deteriorate if left untreated. The affected region also stings when in contact with water.
Although chafing is not that dangerous, it is very unpleasant and can also result in broken skin which enhances the infection risk and other complications.
Medications in category Skin Care
To relieve the pain & burning related to chafed skin, these easy and simple home remedies can be used:
1. Cold Compress
The chafed skin can be treated by the application of the cold compresses on the influenced region. The redness will be reduced and irritation will be relieved.
Wrap few ice cubes in a fine cloth.
Keep it on the influenced region for 5 minutes.
Leave it for some time and reapply.
This has to be repeated few times every day for some days.
The affected region can even washed with cold water.
2. Aloe Vera
Aloe vera is responsible to calm the irritated skin completely.
Slit open an aloe vera leaf & take out the gel.
Directly apply it on the affected region 2-3 times every day.
Alternatively, you can mix some sloe vera juice, few drops of lavender oil and little brewed green tea.
Get it transferred into a spray bottle and then use this spray directly on the chafed skin 2 times every day.
3. Oatmeal
Oatmeal has several medicinal properties. It cleanses, soothes and moisturizes the chafed skin.
Take 1-2 cups of oatmeal powder in a bathtub.
Immerse it for 20-30 minutes.
Wash off the body with warm water.
Use a thin towel to pat your skin dry.
This remedy has to be done at least one time in a day.
4. Olive Oil
Olive oil is an essential moisturizer; therefore it can be utilized for the treatment of chafed skin. Also the healing process id facilitated because of the rich antioxidant and vitamin E content.
After bathing, take some drops of olive oil in the palm of your hand.
Directly apply on the influenced region.
Reapply few more times in a day.
Vitamin E oil or coconut oil can also be used.
5. Baking Soda
Pain and itching is reduced with the help of baking soda. The healing nature of baking soda can assist in the treatment of chafing quickly and also decrease the infection risk.
Take one part of baking soda & 3 parts water. Also, you may add few lavender oil drops.
This mixture has to be applied on the influenced region.
Let it stay for 5 minutes before washing off.
Health Information Articles