What Is Meant By Dementia?
Dementia cannot be described as a specific disease, but it is a general term that is used to describe declined mental abilities. The mental state of the sufferer becomes so unhealthy that it interferes with his regular life. The most kind of dementia is Alzheimer 's disease. About 60 to 80 percent of the reported cases of dementia are of Alzheimer's disease. It is followed by Vascular dementia which occurs as a result of stroke.
Many other symptoms come together to form dementia. They include memory loss, decline in thinking skills, etc.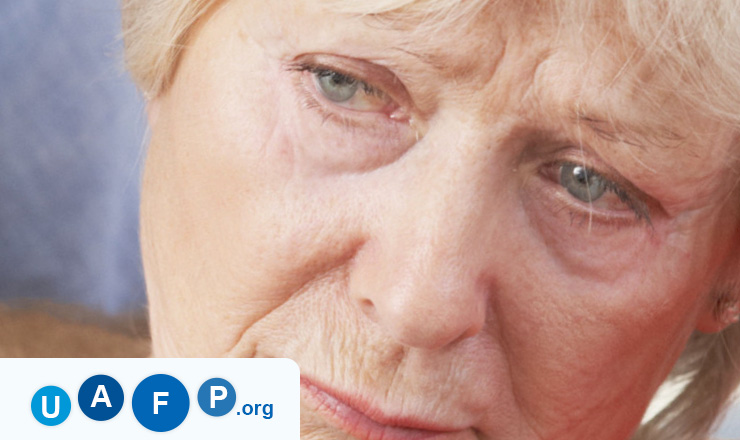 Symptoms of Dementia
The symptoms of dementia vary according to the cause. The common signs as well as symptoms of dementia are:
Cognitive changes
Memory loss
Difficulty is problem solving and reasoning
Difficulty in communication
Difficulty in performing motor and coordinated functions
Difficulty in planning as well as organizing
Disorientation and confusion
Psychological changes
Depression
Anxiety
Personality changes
Paranoia
Inappropriate behaviour
Hallucination
Agitation
Types of Dementia
Progressive Dementias: These kinds of dementia progress and are irreversible. They include:
Alzheimer's disease: It is the most common kind of dementia. It affects people who are 65 years of age or more. It can be due to genetic factors.
Vascular dementia: It comes after Alzheimer's. It occurs due to the damage of the blood vessels that supply the brain. It can occur due to stroke.
Frontotemporal dementia: It comprises of a group of diseases occurring by damage of nerve cells located in frontal as well as temporal lobes of the brain.
Lewy body dementia: In this kind of dementia, clumps of protein occur in brain.
Mixed Dementia
It is basically a combination of Vascular dementia, Lewy body dementia and Alzheimer's disease. This kind of dementia is still a subject of studies.
Causes of Dementia
The major cause of dementia is damage to the brain cells. The damage to the brain cells hampers the ability to communicate. In the absence of communication, the feelings as well as thinking behaviour are also affected.
Diagnosis of Dementia
No test can tell if a person is suffering from dementia or not. Alzheimer's disease and some other kinds of dementia can be diagnosed by history, physical examination, some lab tests and by noticing changes in thinking, behaviour and routine functions.
Complications of Dementia
There are many complications that can occur as a result of dementia. They include:
Pneumonia
Inadequate nutrition
Inability to carry out routine tasks
Death
Treatment of Dementia
The medications mentioned below helps in alleviating the symptoms of dementia.
Cholinesterase inhibitors: Rivastigmine (Exelon), galantamine (Razadyne) and donepezil (Aricept)
Memantine (Namenda)
There are several therapies that help in treatment of dementia. They include:
Occupational therapy
Modifying the environment
Modifying tasks
Dietary supplements (vitamin E and Omega-3 fatty acids) and herbal remedies are also used.
Techniques to reduce agitation
Pet therapy
Music therapy
Art therapy
Massage therapy
Aromatherapy
Health Information Articles